By Steve Hergott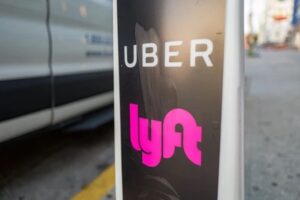 I recently did a PRV (Post Remediation Verification) clearance inspection, early in the morning on a busy day when I knew I was already over committed. I was quickly informed by the mold remediation job foreman that his client wanted a very quick turnaround on the air samples I would be taking. This presented a problem because I did not have the time to drive the samples to my nearby EMSL Lab. What to do? An idea struck me and I decided to try it out. I hired a Lyft driver to deliver the samples to the lab! Why hadn't I thought of this before? I could easily add the expense to my client's invoice.
Later that morning, while processing the samples and filling out the chain of custody, I scheduled a Lyft driver. When he arrived, I explained what I needed and he accepted my request. When he was about 10 minutes from the lab, I called them and explained what I was doing. They were very accommodating and met the Lyft driver outside. I told them his name, type of car and license plate number and tracked the delivery on my phone. It ended up costing me $38 but was a great time saver.
If you ever find yourself in a similar bind, thinking outside the box and utilizing today's technology can go a long way!
---
Steve Hergott is a NORMI member, owner of Inspired Indoor Air, LLC and author of Healthy Harmless Home.