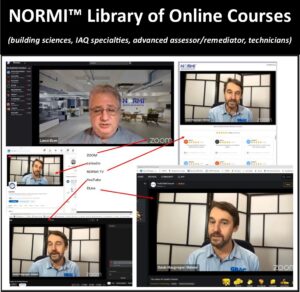 NORMI™ offers a range of online courses that include building science, advanced mold/assessor, technician courses and IAQ specialty courses. 
Our classes train and certify students in the process of testing for household mold and toxic mold, evaluating mold problems, the damage caused by mold and other air and water quality issues.
Our instructors are trained in the latest mold detection, abatement and removal techniques, and present classes designed to fit the industry by being dynamic, informative, and interesting.