Abita Springs, LA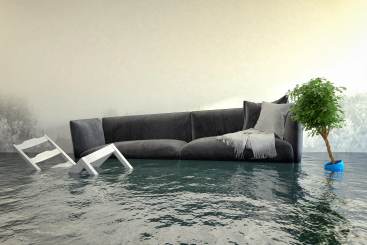 NORMI™, the National Organization of Remediators and Mold Inspectors, is pleased to announce that, beginning in February 2020, NORMI will be sponsoring the IICRC WRT (Water Restoration Technician) three-day training when taught by Joe Dobbins of Disaster Academy. According to the IICRC, the Water Restoration Technician course is designed to teach restoration personnel that perform remediation work, to give them a better concept of water damage, it's effects and techniques for drying of structures. This course will give residential and commercial maintenance personnel the background to understand the procedures necessary to deal with water losses, sewer backflows, and contamination such as mold.
The first two classes will be conducted in Atlantic City, NJ (at the Courtyard Marriott) and Treasure Island, FL (Bilmar Beach Resort), followed by two more days of remediation training for those interested in received continuing education credits, certification and/or licensure. Details can be found at www.Events.NORMI.org and NORMI Active membership is required for certification and CEUs.
"We are so excited to be able to partner with the IICRC on this program," said Doug Hoffman, Executive Director of NORMI, "because the IICRC has been a leader in the water restoration industry for decades. We are encouraging every one of our members to take this course and join this side of the industry to help them better understand moisture, psychrometric evaluation and drying. I am confident Joe Dobbins' expertise will help them expand their business to the next level. And building successful businesses is what we're all about. We will incorporate whatever it takes to make that happen to the benefit of our members."
Joe Dobbins owned a full restoration company for 25 years, teaching for nearly 30 years and was the IICRC Instructor of the Year in 2013. Joe is an IICRC Master Trainer and serves on the IICRC Board of Directors.
"It's been a thrill to get to know Joe," reported Lance Eisen, Chief of Operations for NORMI, "and see the passion that drives him to this level of excellence. We know that NORMI will be able to accomplish some great things with this connection and we look forward to many years together, developing a strong relationship with Joe."
If you'd like to schedule a class or want more information about this unique training, call NORMI at 877.251.2296 or visit www.NORMI.org