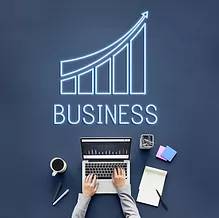 Learn how to promote your business through Google My Business and other social media platforms. The course includes classroom presentations plus hands-on segments.
This course is designed to help the mold professional learn how to use both free and paid sources of social media to increase awareness of their business in their local community. This class consists of a classroom presentation and hands-on segments in which students will set up their own Google My Business account and explore social media processes. Students will be able to put into practice what they learned in this class to promote their company, market their unique business proposition, and broaden their client base in their community.
NOTE: Students must bring laptops to class with them.
This course provides 4 CEUs for the Florida Mold License, course #396.
* * * * View Schedule & Register * * * *
ONSITE COURSES
---
LIVE ONLINE COURSES
Who should take this class?
Mold Inspectors
Restoration Contractors
Cleaning Contractors
Content Specialists
Consulting Resources
Rebuild Contractors
HVAC Contractors
Building Assessors
Course Delivery
This course is delivered onsite and simulcast LIVE online in a fully interactive webinar format.
Hotel Information:
Tampa/St. Pete, FL, location: NORMI has arranged a special discounted rate for students by contacting Katherine Norena (mention NORMI) at 954.724.7115. The Hampton Inn & Suites is located three blocks from the NORMIPro Academy. The Hampton Inn & Suites address is 5701 Madison Avenue, Tamarac, FL 33321, which is at the corner of Sawgrass Expressway and Commercial Blvd (Hwy 870).
Ft. Lauderdale, FL, location: The discounted NORMI hotel rate at the Bilmar Beach Resort is available for conference participants by calling the reservations center at 727-360-5531 x 779 and mentioning NORMI.
Course Outline
COURSE OBJECTIVE:
Teaching mold professionals how to promote their business through Google My Business and other social media platforms.
TOPICS COVERED:
Branding, social media marketing, increasing awareness in the local community
Google My Business
Google Search Ads
Facebook and other social media platforms
Action Plan