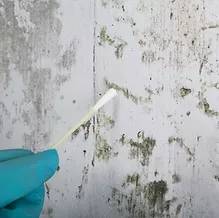 The NCMS (NORMI™ Certified Mold Screener) is trained in the processes of taking samples in indoor environments where visible mold is under the established threshold for a regulated project and delivers the lab report to the client without necessarily making recommendations or offering solutions but giving guidance and direction toward resources that can further assist the client. This course is supported by the NORMI Professional Practices which establishes "best practices" for the activity associated with this certification.
"States that have established a threshold for regulating the mold profession, specifically the work of the Certified Mold Assessor (NCMA), recognize the need for education and certification of those who may take samples in environments where the amount of visible mold does not reach that threshold. This class fills the gap for warranty providers, Home Inspectors and other service providers who work in both licensing and non-licensing states to provide guidelines and best practices for the professional who wants to provide screening services for his client. The need for this training is evident and now that gap is filled." – D. Douglas Hoffman, Exec. Director of NORMI™
Who should take this class?
Home Inspectors adding this service to their business model
NORMI™ Certified Mold Assessors who want an additional tool in their tool belt
General Contractors doing their own work
Warranty Professionals offering Home Warranty Services
Moisture Control Professionals as part of their inspection service
Mold Inspectors working in non-licensing states
Certified Restoration Contractors doing interim evaluations
NORMI™ Certified Mold Screener Information